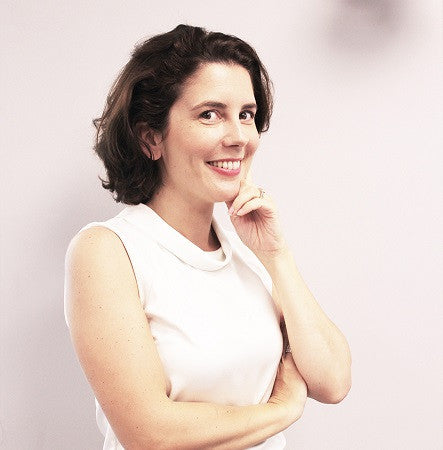 Last night, it was one of those nights where you simply just want to close down everything and go back to what I call now a "normal" job… a job where you don't have to worry about what's coming in and what's coming out, a job where your decisions won't impact your personal life… maybe because it was also a full moon, I decided to pay a visit to one of my oldest and dearest friend Julie. I am sure you know her…actually everybody knows Julie!
Julie Leblan is the founder and owner of MyList.ae
We spent the evening – with a glass of wine in her garden – yes we are both French! – talking and talking… well to be honest I was the one talking… Am I going in the right direction? Am I talking to the right people? Do I need more investors?
If all these questions sound familiar to you then stay with me… this lady has so much energy I decided to give her my full attention tonight and give her a little interview…
To me she is not only an amazing mum of 3 (yes you read it correctly, I said 3… I can barely handle my 2 little ones!), but she is also a Lawyer reconverted into a real workaholic lady managing a team of 10 people across the UAE, Egypt and Qatar.
Tell us a bit more about MyList.ae and why it is so great for retailer like us – Caramel and Sun – to work with you?
It's official - we're the first and leading online Gift Registry in the MENA region. We carefully select our partner stores and make sure they respect our brand's standards. We are present in 3 countries and more to come… you can get an exposure to over 200 million people in the MENA region!  From well-known brands to high quality products, we are looking for local retailers & service providers that have their customers at heart. We're simply working on a commission basis! 
How about the "oh so well-known" question which I always hate to answer myself: how do you manage your work & personal life balance?
Weekends are fully utilized to be spent together, the 5 of us. The rest is about communication and implementing rules! Timing is also crucial, I wake up early so I can take care of the kids and exercise a bit for myself before going to work! At night when everybody is to bed, then I can chill a bit with my husband.
What does it mean to you to be a successful female entrepreneur?
There is no guilt for doing what you love and you are showing to your kids a great lesson. Be brave, disciplined with a lot of patience! Being an entrepreneur is also being determined and believing in what you do!
Well thank you Julie, you made my evening and for sure tonight I will sleep better so I can start my day full of energy and keep going and going!!!!!
If you don't know it yet, Caramel and Sun is partnered with MyList.ae so don't hesitate to think about them for your baby shower and baby gift registry…they are definitely the best!
Olivia xx