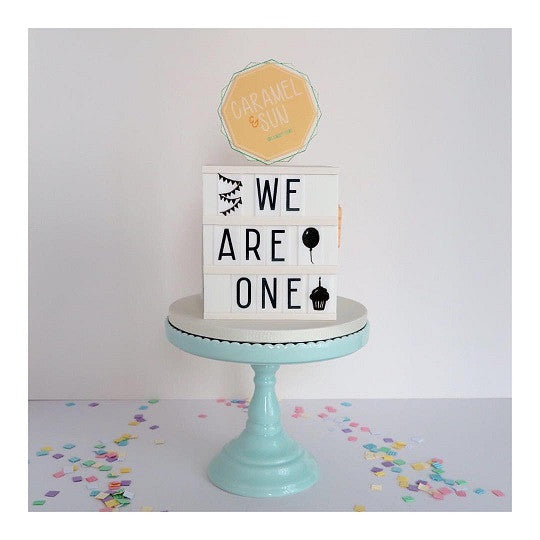 A few weeks ago, we celebrated blowing out our first candle in Mercato together ... what a milestone for us when we look back at where we were 18 months ago!
We've had our ups and downs, we've laughed and cried … but what's for sure is that we can't thank you enough for all the support we received during the past 18 months from all of you... partners, friends and family!
Entrepreneurship is not an easy ride, there are many risks and unknowns and many times we've been frazzled with finance, stuck in stock management, lost in legal, translating Arabic or re-looking at all our logistic Incoterms but always loving what we do….
We thought our work life balance in the corporate world was hard, but in the entrepreneur world its simple, there is no work life balance when you believe in what you're doing. Our friends, family and working husbands have been there for us all along while we work on weekends yet get to also cherish the precious family time we do get to spend together.
We want to also thank all our partners who have believed in us from the start and continue to feature us in their events, blogs and publications, to name a few : Marina Souq, Dubai Madame, Live Loud Girl, Harper's Bazaar, Aquarius, My List... to name few of them... We are so proud to be part of this journey with you.
Everything we've gone through this year has allowed us to build the foundations of Caramel and Sun and, like building blocks (which we've all walked on in the middle of the night) this takes time and effort to get things just right.  In the past 12 months we've been able to improve our store in Mercato, launch our online store, expand the distribution of super cool brands like Omy and Play & Go, and continue to dream for bigger and better things for Caramel and Sun, the adventure continues!
We have so many things we want to accomplish in the next 12 months so regarding the next steps, WATCH THIS SPACE and stay tuned ….  
With Love,
Magali and Olivia xxx