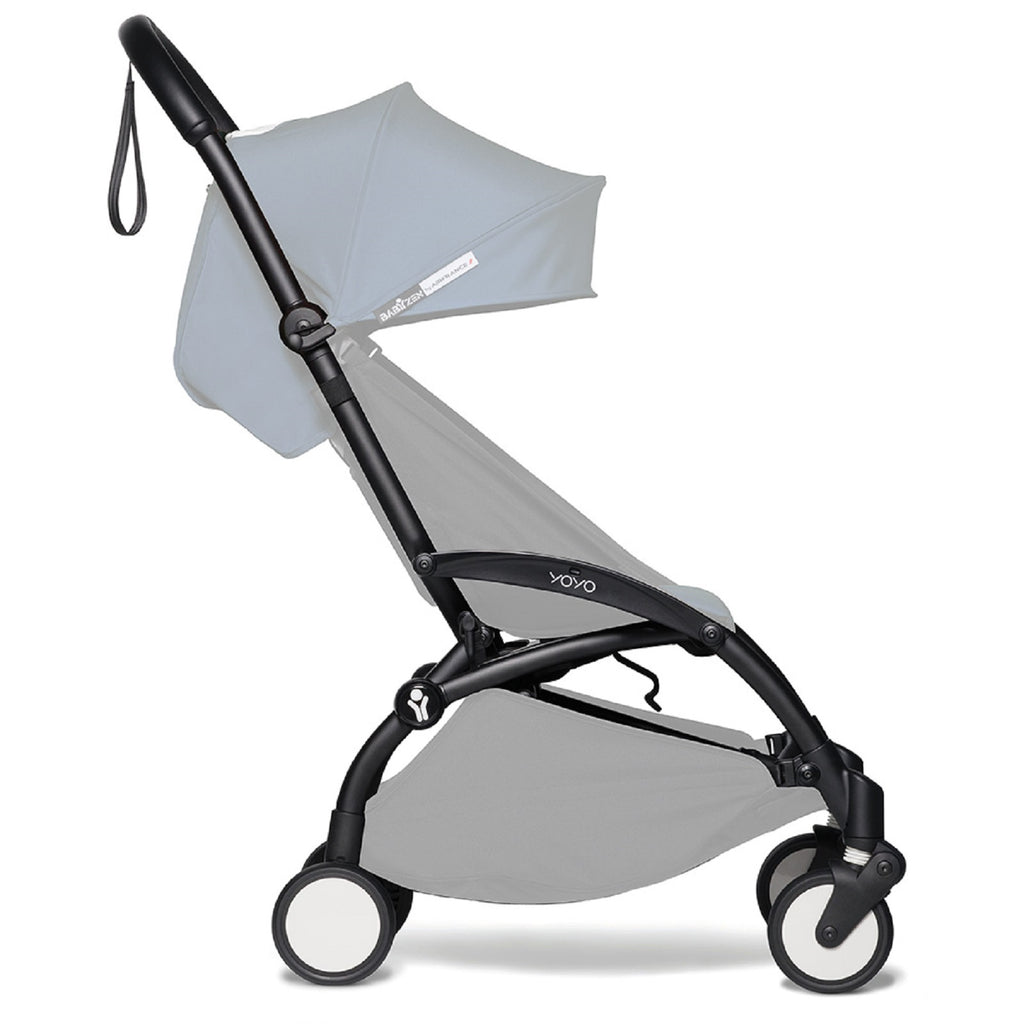 Description
YOYO 2 Frame from BABYZEN
And now, YOYO gets a makeover and becomes YOYO2, for even greater comfort and
practicality.
The YOYO2 stroller folds and unfolds with one hand, can be carried over the shoulder, slips
in anywhere, stores easily and travels as carry-on baggage* both in the 0+ and 6+ version.
The YOYO2 stroller grows with your child. Choose which seat variant to fit onto the frame
and tailor it to your needs:
• The 0+ newborn pack will carry your baby safely from birth, lying facing you.
• The 6+ color pack allows your child to sit up facing the road, from 6 months onwards.
The new YOYO2 stroller benefits from unparalleled flexibility and cushioning, thanks to the new, individual suspensions on all 4 wheels, allowing the stroller to perfectly navigate all types of surface. YOYO2 is extremely strong and light thanks to its high quality materials.
With its aluminium alloy, stainless steel and fibre-glass reinforced technical plastics, your stroller will last for several generations.
And in order not to make our old versions of YOYO obsolete, all the BABYZEN products and accessories that fit YOYO2 also fit YOYO+.
The new reinforced frame is approved for 22 kg (48.5 lbs.)
New independent 4-wheel suspension. First-of-a-kind technology (made with a Hytrel® elastomer), providing YOYO2 with unrivaled resilience and shock absorption
New premium faux leather handlebar: more resistant and hygienic, with greater security thanks to the tether strap
New universal buckle design: more pleasant to the touch and easier to handle
New harness strap: softer and more flexible, for greater comfort
New tool-free reversible backrest, using a more ergonomic button
Revamped design of the front and back wheel bearings, armrests and shopping basket
All accessories that adapt to YOYO+… can now be adapted to YOYO2 !
Ultra-compact YOYO-type folding: 52 x 44 x 18 cm (20.5 x 17.3 x 7.1 in)
Ultra-light weight for an all-in-one frame: 6.2 kg (13.6 lbs.) to 6.6 kg (14.5 lbs.)
And an IATA-approved carry-on baggage size that is below the recommended size of 56 x 45 x 25 cm"
*SHIPPING: Only available within the UAE.