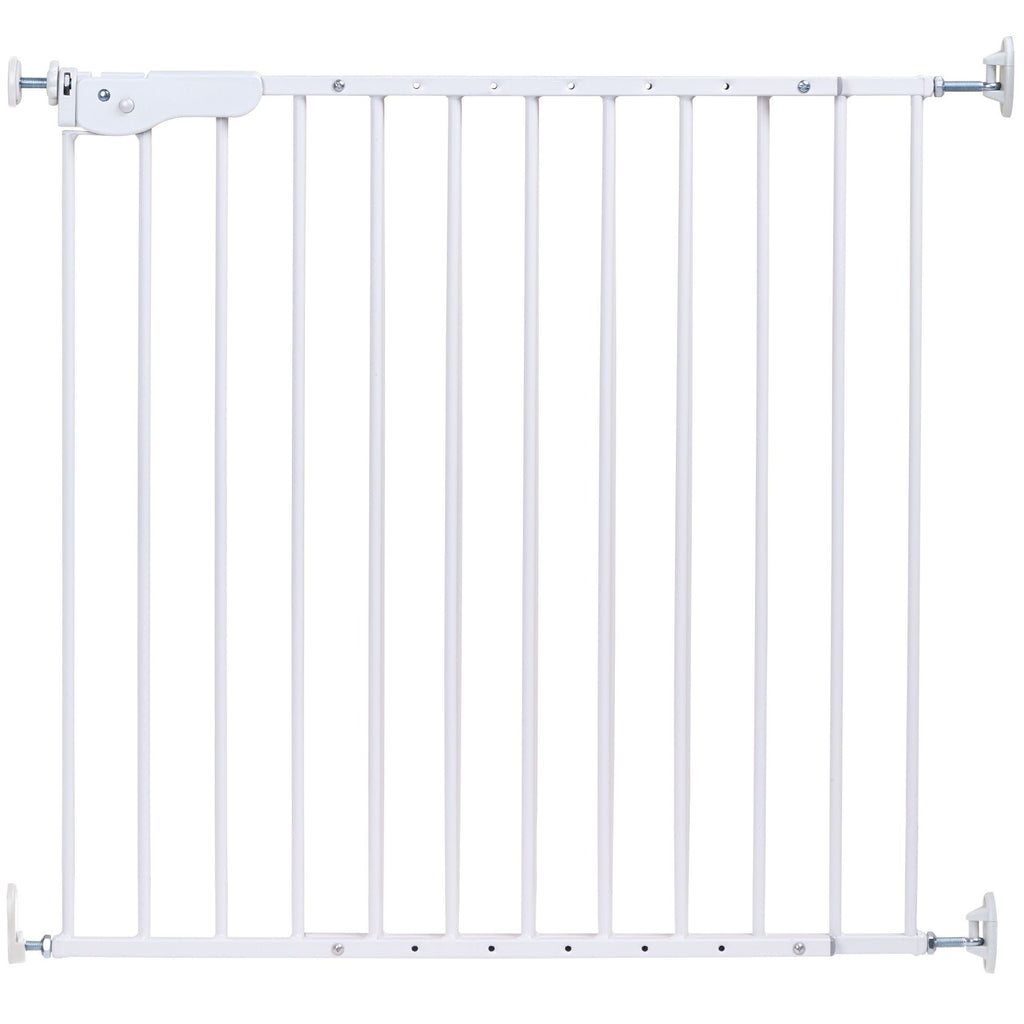 Baby
Supra Door + Stairgate Metal White
Description
Supra Door + Stairgate from CHILDHOME
Make your home a safe environment for kids. The Supra safety gate can be used as a door gate and as a stairgate on the top and the bottom of the stairs. The Supra safety gate has a variable and easy to extend width. The gate can be opened on both sides. Due to the firm screw connection, no clamping frame is required. Because there is no frame, there is not risk of tripping over it. The Supra safety gate has a safe-lock-closure system. By pressing both buttons and lifting the handle, any adult can easily open the gate with one hand.
Warning: Never leave the child unattended. Read the instructions before installation as incorrect installation can be dangerous. This safety barrier must not be fitted across windows. Never use without wall cups. This safety barrier is for domestic use only. This safety barrier is suitable for use with children up to 24 months of age. This safety barrier can be mounted onto firm and inherently stable surfaces with provided fittings. This safety barrier has a manual closing system.
Important advantages at a glance
Safety gate for door openings and at the top or bottom of the stairs
Opening width is easy to adjust
Solid wall installation via screws
No danger of tripping
Opening of gate element is possible from both sides - A stopper to limit the opening in one direction is included
Important specifications
Dimensions: 75.0 x 4.0 x 75.0 cm
Material:

Metal
Plastic Parts: 100% Polypropylene

EN Standard: EN 1930:2011
Maintenance: Use a damp cloth and dry immediately.
*SHIPPING: Only available within the UAE.