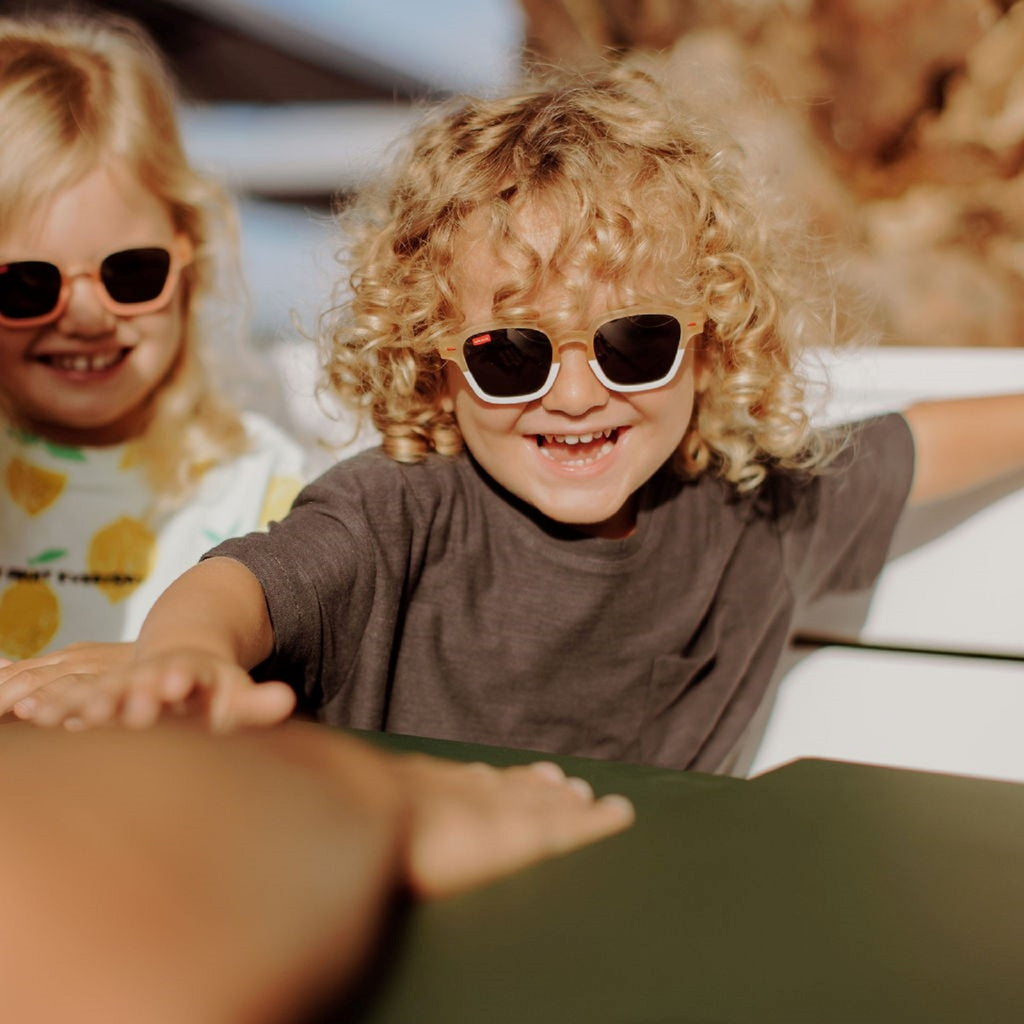 Description
The Mini Edie sunglasses, with their fresh, sunny and versatile colors, will fit all your kids. It's the perfect kids' eyewear for sunny days and seasons. This model will match perfectly with many of our Hello Hossy® hats. Wear it without moderation.
Branches: Adjustable (at an optician) 
Glasses : Category 3, UV400, polarized TAC.
Materials: Recycled polycarbonate.
Finish: Matte touch.
Sizes: 2 sizes available.
Hinges : Spring loaded.
Colors : Two-tone Pastel Yellow / White.  
Sunglasses delivered with : Time To Be Cool" recyclable packaging, felt pouch, textile wipe microfiber. 
Care instructions and composition:
Materials and finish: Recycled polycarbonate frame, matte touch.

Temples: Spring hinges and adjustable temples (from an optician).

Protection: Category 3 lenses, UV400, TAC polarized.
Our lenses have been tested by our manufacturer and by our teams to ensure that they comply with all UV standards (European and international). 
We have chosen polarized Tri Acetate Cellulose (TAC) lenses to improve the visual comfort of children and to prevent them from being dazzled by the reverberation of light; whatever the context of use and the time of year. 
Maintenance: Remember to regularly and gently clean the sunglasses with the microfiber wipe provided.