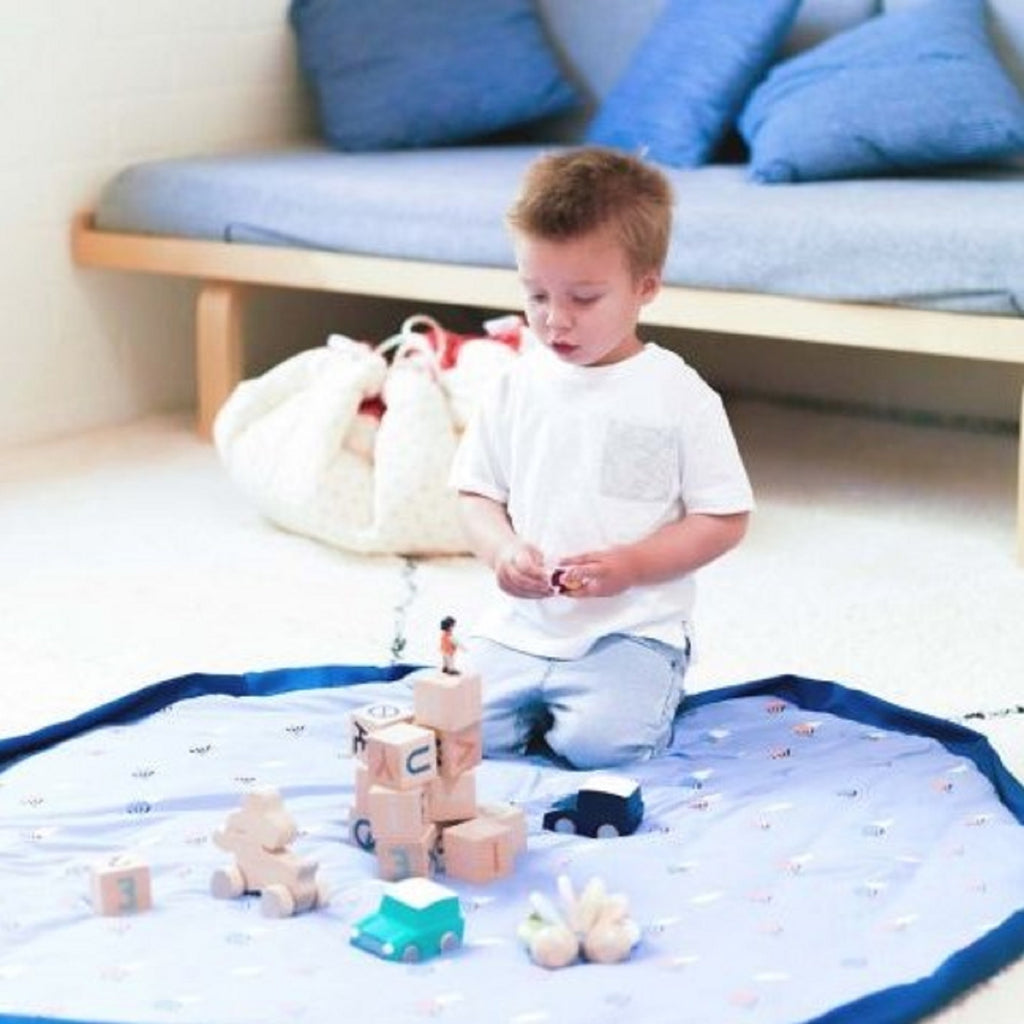 Baby
Soft Playmat and Storage bag Air Balloon
Description
SOFT Playmat and Storage Bag from PLAY AND GO
Discover the ultimate 3in1 soft line from Play&Go.
This Soft collection that combines baby play mat, toy storage bag, and convenient diaper bag, certainly a must-have baby accessory.  The collection features an animal theme that quickly wins over the hearts of both mothers and little ones alike.
The unique 3 in 1 playmat is made of high-quality soft jersey cotton which is near-impossible not to love. It is a full 120 cm in diameter and features a removable shoulder strap, allowing it to be carried on the shoulder or attached to a baby stroller depending on need and preference.
Play&Go has been sure to make the product baby-safe, with a cotton flap cover that makes sure a baby is not able to access its rope.
Specifications:
Diameter 120 cm
100% jersey cotton
Double side printed
Diamond stitching on the outside
Padded