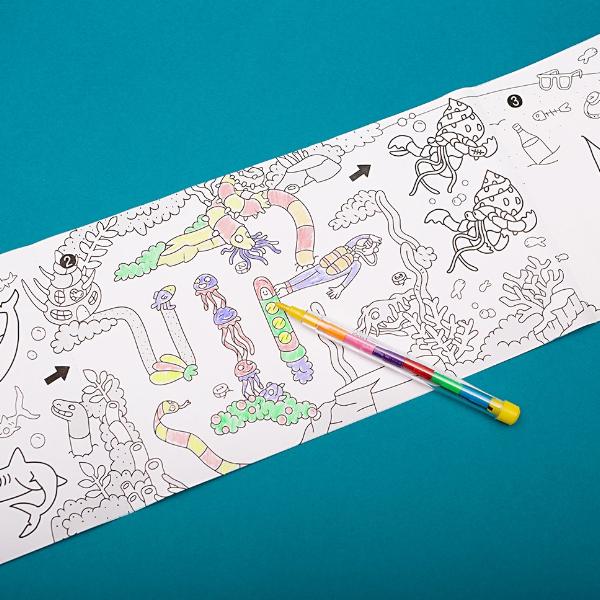 Boy
Pocket Games and Coloring Ocean
Description
Pocket Games and Coloring from OMY
One meter treasure hunt and riddles to unroll : travel, diamonds and secrets of the world…
Labyrinths, puzzles and riddles that you can take with you anywhere, from the restaurant to the train! 
The rules are translated into 6 languages, and coloring pages can be torn along the dotted lines to make sharing and storing easier.
Content 1 roll of mystery surveys to unroll (1 mx 11 cm) and 1 pencil 8 leads.
Unrolled format : 100 x 11 cm
Designed Designed in France by OMY and made in China
Instructions for use The rules of the game are translated into 6 languages. The coloring is cut out thanks to its pre-cut dotted lines so that it can be stored and kept.