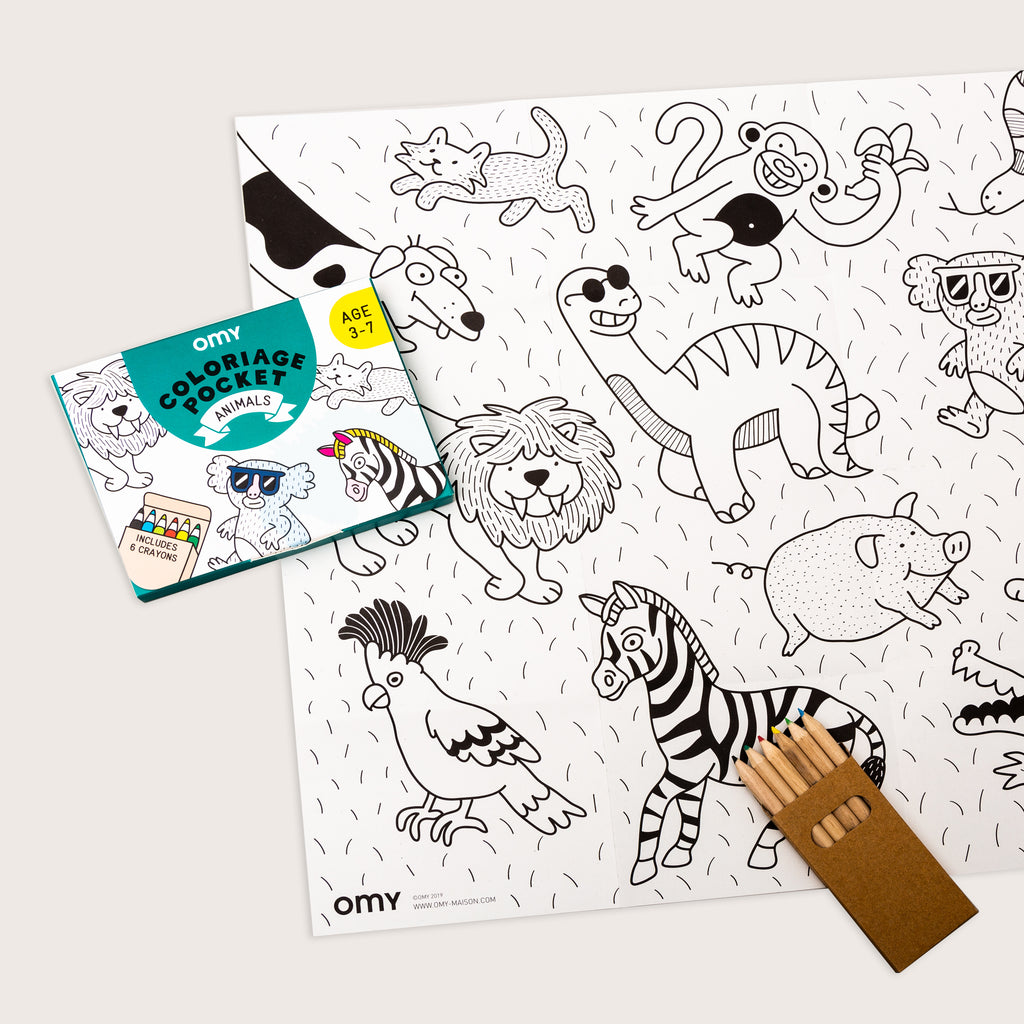 New In
Pocket Coloring Animals
Description
Pocket Coloring from OMY
A mini coloring pouch for the little ones. !
Ideal for traveling with its 6 mini colored pencils inside. You can take it everywhere: in transport, restaurants, in your suitcase ... 
A graphic design and large patterns suitable for 3-7 years old, the child can color it and fill it on his own in a few hours.
Content 1 poster + 6 pencils
Unfolded format : 52 x 38 cm
Recycled paper composition 115g
Designed and manufactured in France by OMY