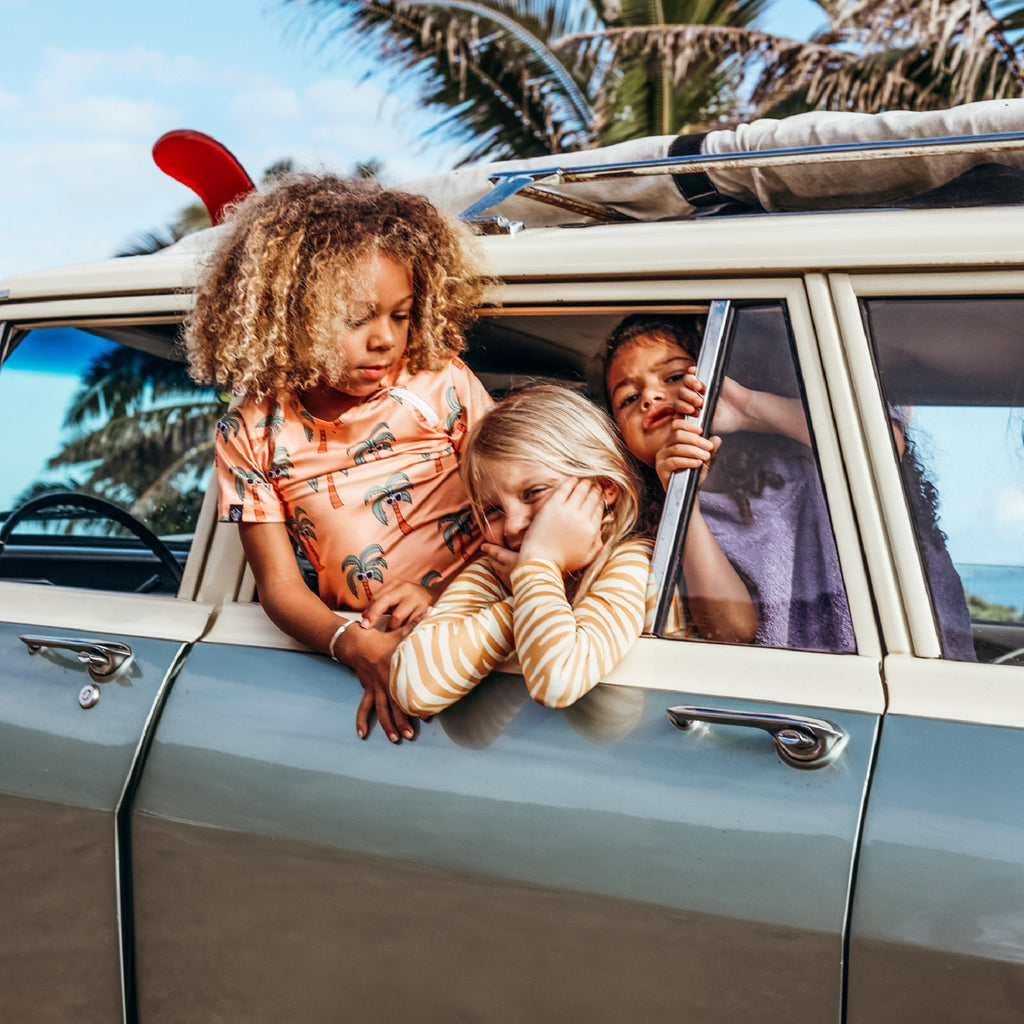 Description
We love the summer and the sun and we all need Vitamin D, but like most things in life its about moderation. With childhood sunburns being the leader in causing skin cancer later in life, we need to ensure our kids are protected from the sun's harmful UV rays. All our products are manufactured with official certified materials. We have the following approvals: UPF50+ tested and approved / OEKO-TEX® / SGS® / TUVaustia®. Our packaging is plastic free, 100% BIO-based and compostable approved by TUVaustia® and marked with the EN 13432.
UPF 50+ fabric blocks 97,5% of all harmful UVA and UVB rays
Quick drying, lightweight and breathable
Flexible and comfortable
Flat-lock stitching to prevent rubbing against skin 
YKK collar-zip for easy entry
OEKO-TEX® | CE certified
Care Instructions:
Rinse with clean water and air dry after use.
Hand wash only.
Do not soak, do not wring-dry, do not tumble-dry, do not iron.