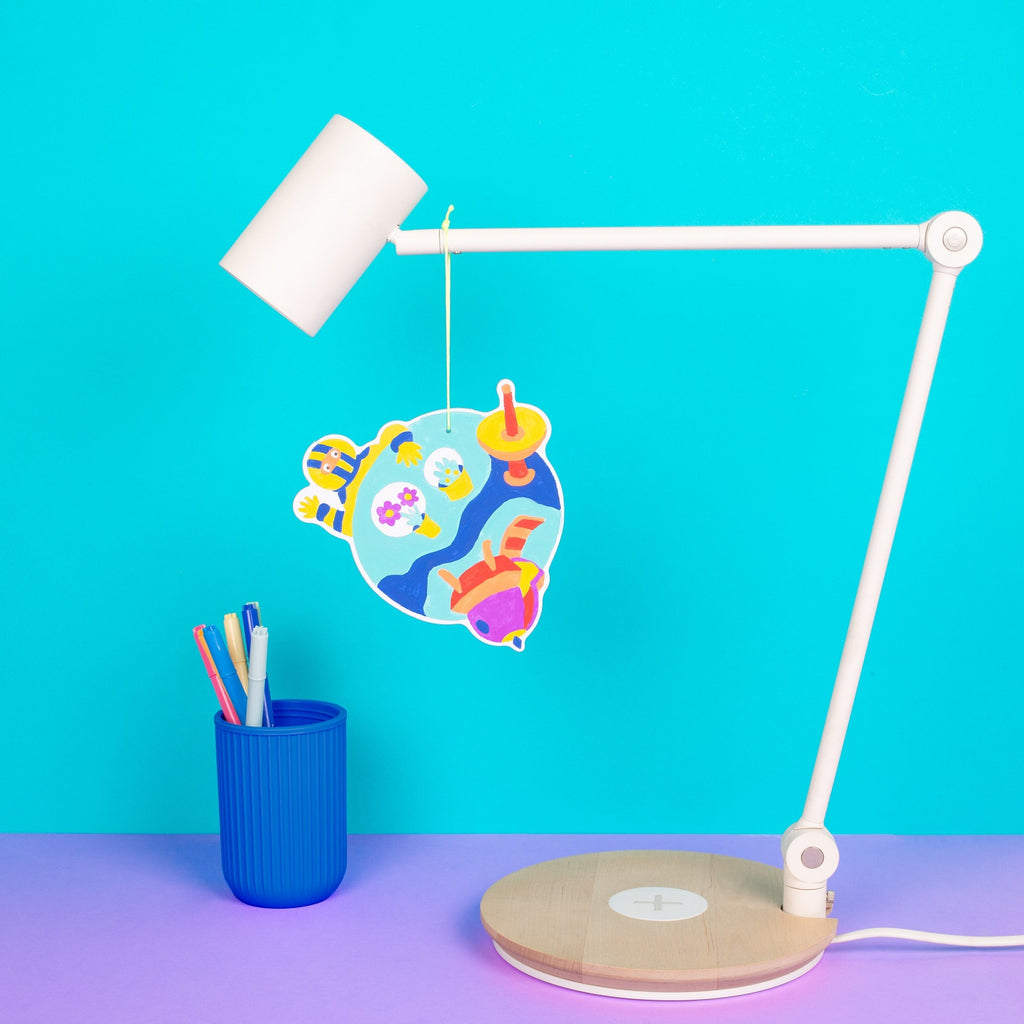 New In
Paint Box Numeros Cosmos
Description
Paint Box Numbers from OMY
Play, paint and decorate!
Touch the moon with your finger tips with the 6 cosmos decorative pendants.
Everything is included in the kit: 1 paint brush, 6 acrylic paint containers, includes one neon color, 6 decorative pendants and 1 string.
Follow the numbers on illustration to paint with the right colors.
Once your artwork is completed, hang your small decorative pendant or gift it.
Content 6 hanging designs 1 brush + 6 small pots of acryliquc paint + 1 cord to hang
Format 2 cardboards of 24 x 24cm / 9,4 x 9,4in
Composition 100% paper +

water-based paint

Made with love in our Parisian studio
Note Choose a number on a decoration and take the corresponding color, Paint (without using water) the areas corresponding to the correct number,Rinse the brush with water to change the color, Let dry 10min before handling.