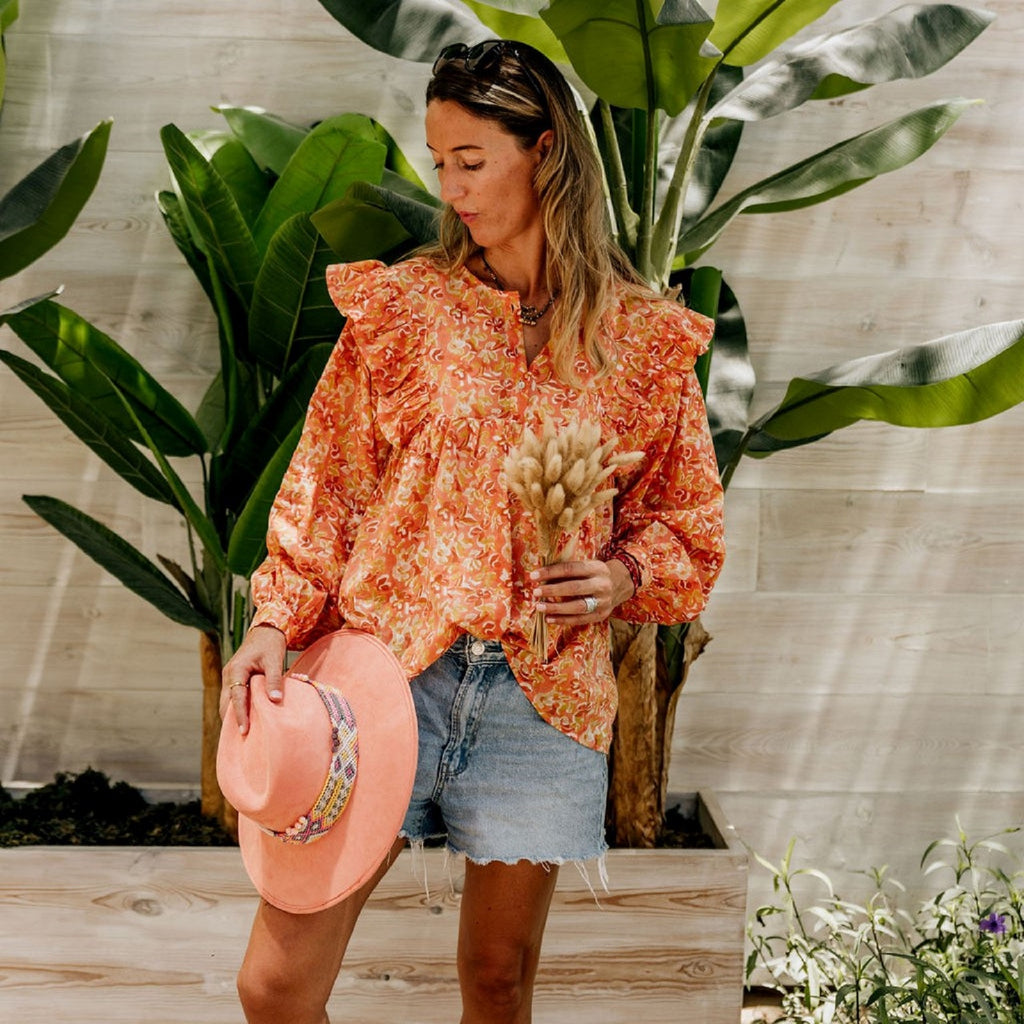 Clothes
Lena Embroidered Puff Sleeve Calypso Corail
Description
This Collection Calypso is a collaboration between Bindi Atelier and Stella & the Gang. Our aim was to create a line of clothing made to be comfortable, easy to wear and interchangble with your current fashion. Bindi Atelier is all about ancestral block print "savoir-faire", sustainable and made in India.
This item has been printed with love using traditional technique in a sustainable way to respect the people who made it as well as our planet.
You may find small printing irregularities on this item which reflect the handmade nature of our work and make it entirely unique.
Each piece has been crafted to be durable and stay with you for many seasons.
To make sure to keep fabric beautiful through time, we recommend tocold wash on a soft cycle with natural detergent.
100% Block Print Cotton
Lightweight
Soft and breathable
Free size
Handwash
Made in UAE with Love