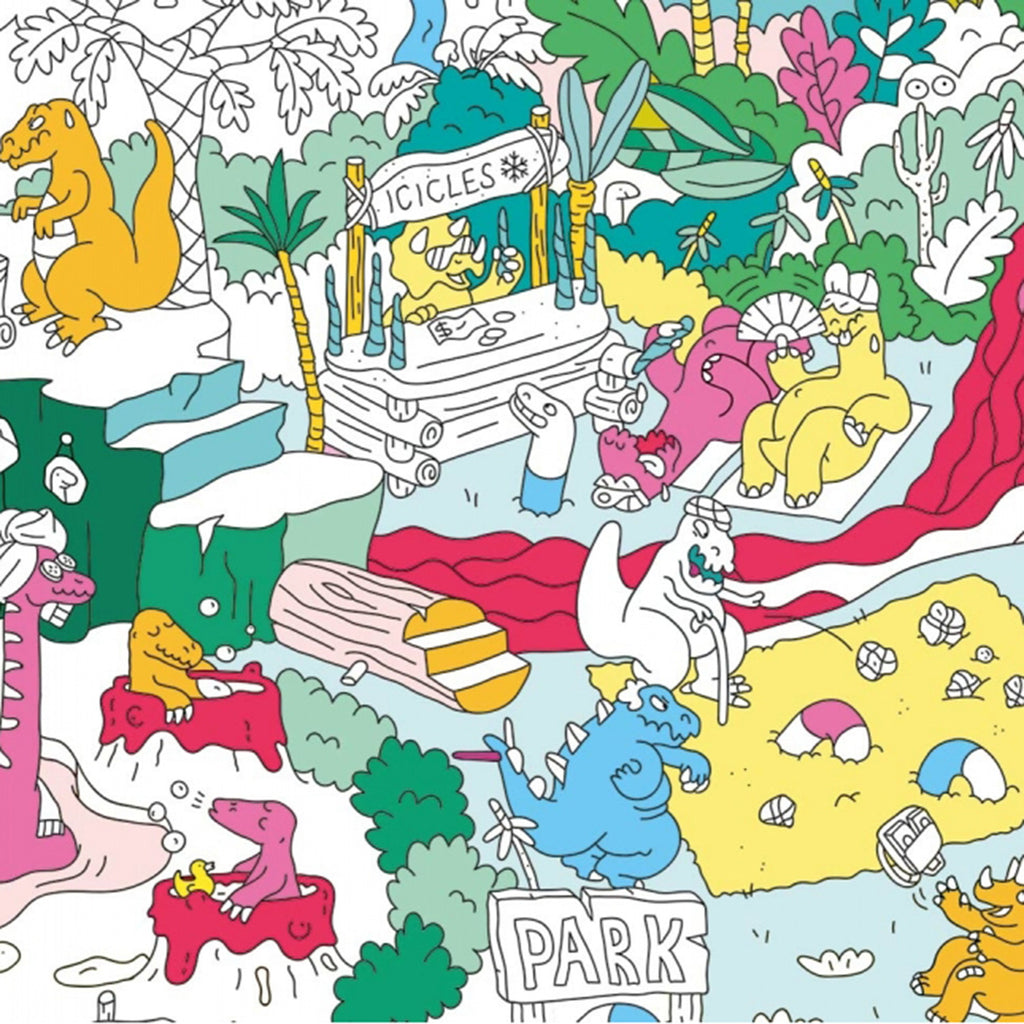 Description
Large Poster from OMY
Go on an adventure in the crazy world of dinosaurs.
This large poster, full of fun prehistorical illustrations.
A line full of humor and a multitude of details, a real graphic journey to be shared between all generations. A limitless artistic space to color alone or with others, to unfold on the floor, to hang on the wall or to use as a tablecloth.
Content 1 poster
Composition premium quality extra-white paper 120 gr
Designed and manufactured in France by OMY
Instructions for use provide 2 to 3 boxes of OMY markers to complete your entire poster