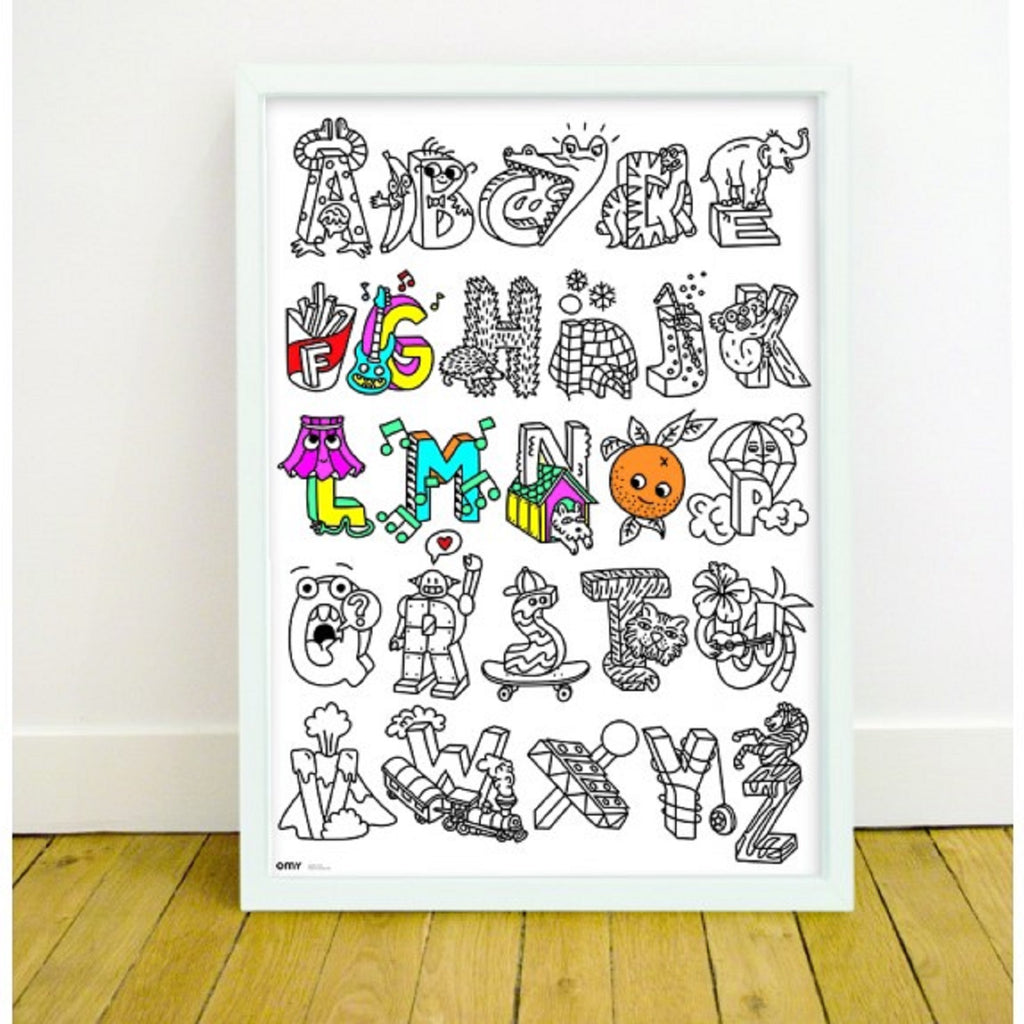 Description
Large Poster from OMY
This giant coloring poster is a great first discovery of the Alphabet with a creative and vibrant design.
Illustrated with fun and adorable animals and objects. Designed for little ones.
Educational and fun, Frame to decorate kids bedroom
Hours of games & coloring fun alone or with friends,use the poster as a tablecloth, wallpaper...
Content 1 poster
Composition premium quality extra-white paper 120 gr
Designed and manufactured in France by OMY
Instructions for use provide 2 to 3 boxes of OMY markers to complete your entire poster