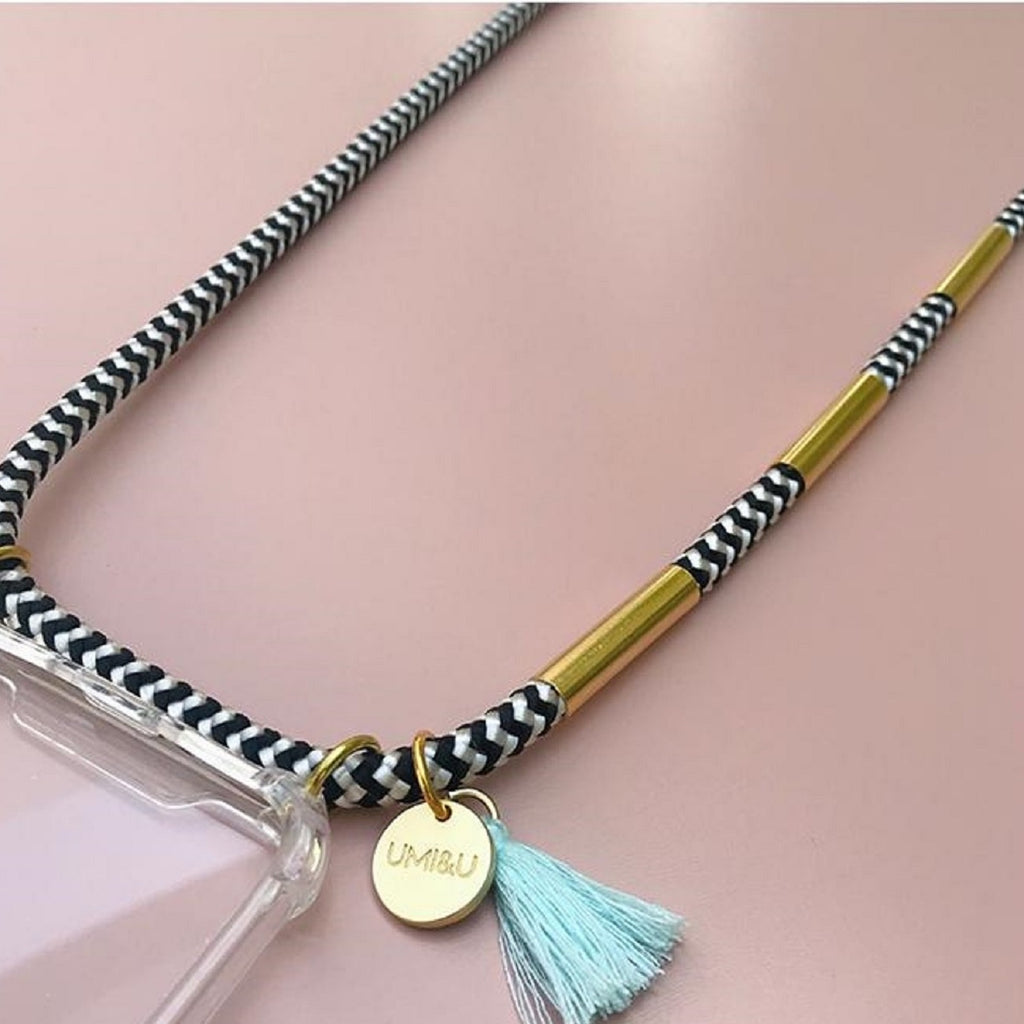 Description
Gemini Collection from UMI AND U
This cute phone necklace features a beautifully crafted cord with UMI&U monogram plate, tassel and others designs and accessories. Boring was yesterday.
Super durable, silky smooth and non-toxic 6mm EU PPM cord
Clear iphone case with 4-corner protective bumpers
Easy length adjustment via branded slider
High end quality hardware
Double ring-attachment keeping phone in non-flip position 
Fine Print: The necklaces are handmade and may therefore present minor variations. Necklace and smartphone case do not guarantee 100% protection for your phone.