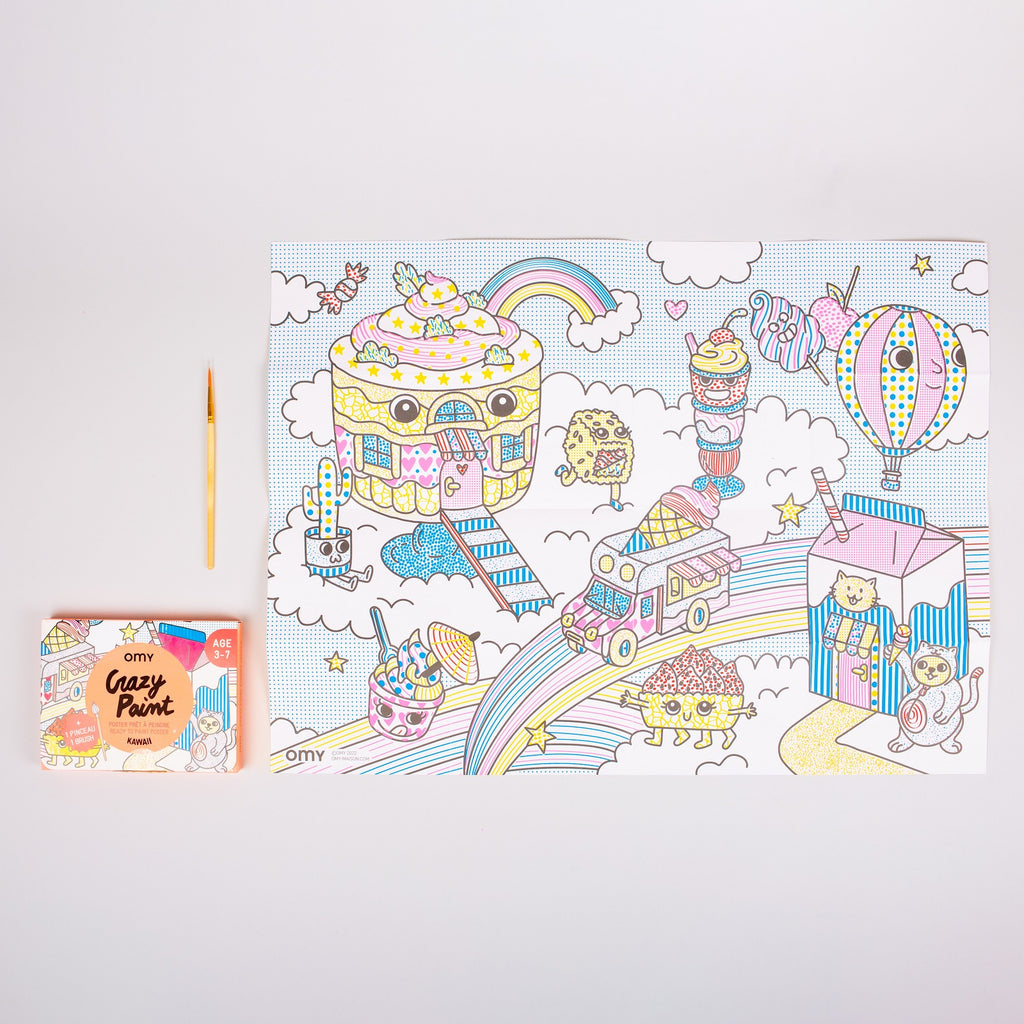 Description
Crazy Paint from OMY
OMY - Poster ready to paint with paint included
Discover a cute and funny world inspired by the Japanese Kawaii universe with our ready-to-paint mini poster!
Dip the included paint brush in water and watch the magic happen, paint colors will mix and spread across the amazing scenery !
Take it everywhere.
Paint dots are printed on paper, use water to wet the brush and create your crazy painting.
A large illustration for kids 3 to 7 years old, kids can accomplish the project on their own.
Content 1 poster ready to paint with paint included + 1 brush
Format 38 x 52cm / 14,9 x 20,4in
Composition 100% paper & paint
Made with love in our Parisian studio