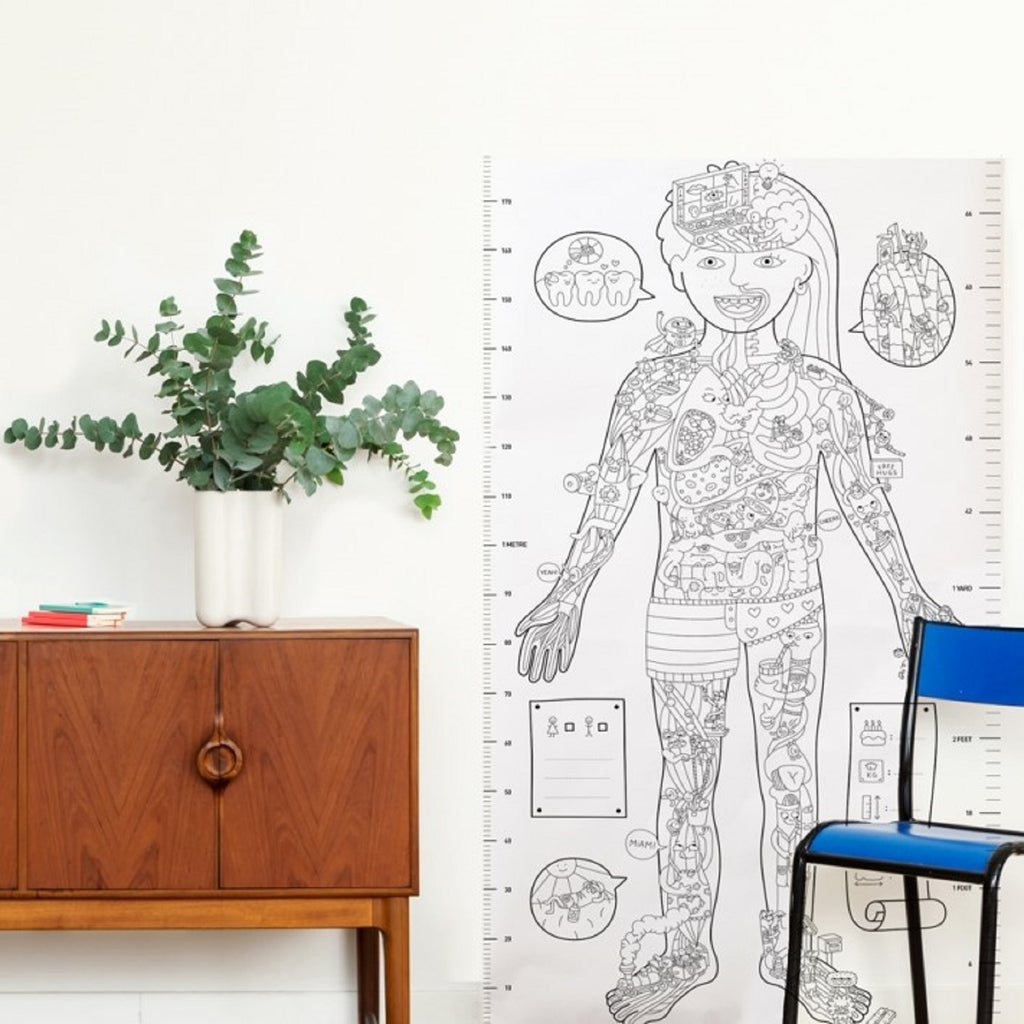 Description
XXL Poster from OMY
XXL is the best support to have the most realistic and fun representation of a human body. Kids and adults can compare themselves to the graphism and even lie on it! This product is fun and useful in a bedroom and totally educative in a classroom. It's definitely a recreational way to understand the use and place of every organ.
Learn about the human body with a vast number of fun little details where organs come to life and become funny little beings: kidneys are twins, the muscle is showing off, the brain works on a little computer and a lung is kissing the heart.
For the first time, OMY creates this kind of realistic scale with a growthchart to follow the evolution over the months.
Format Unrolled : 1 x 1.80 m
Composition 120gr/m² offset paper
Made in France by OMY