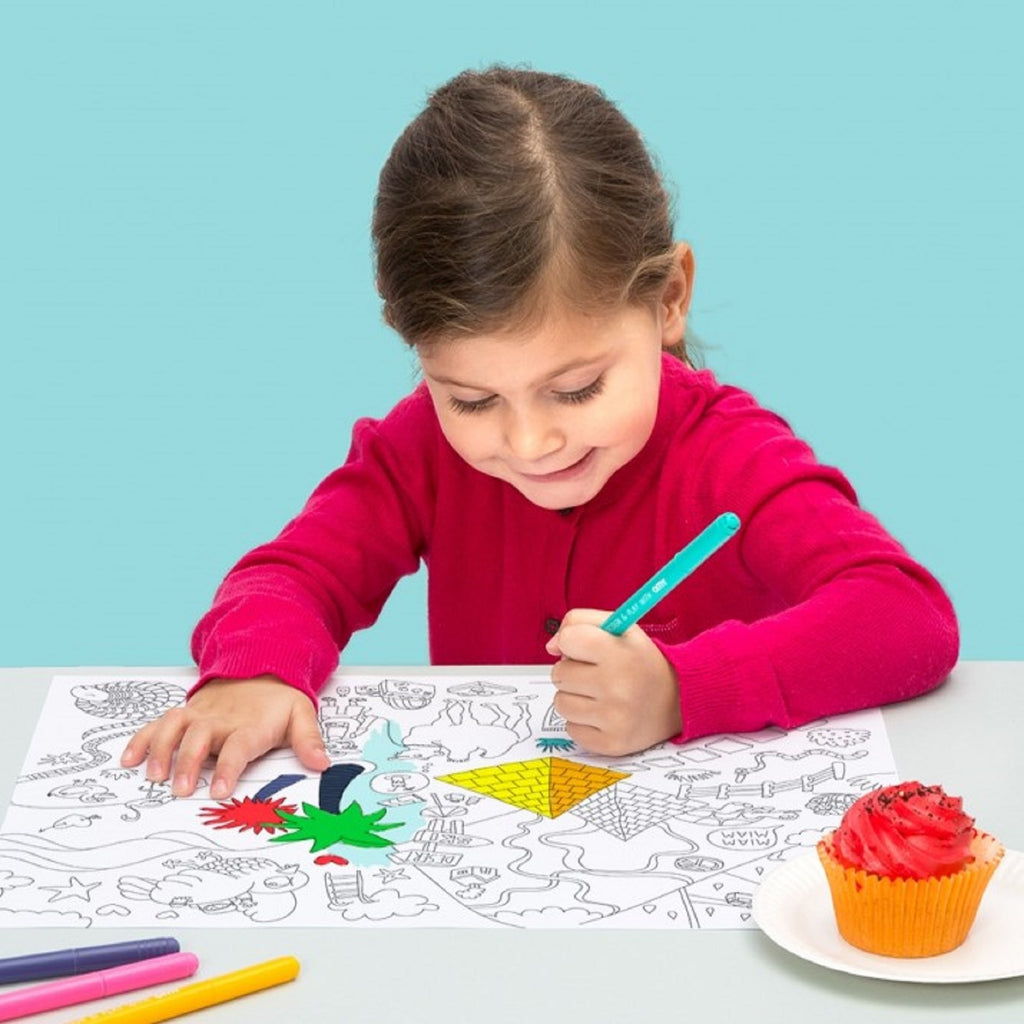 New In
Placemats Poster Fantastic
Description
Placemats from OMY
A new format that is easier to use on all tables!
18 individual coloring pages around a universe full of surprises so that meals and snacks become real recreations for children… The placemat can also be used as a desk pad, poster or poster to frame.
Enough to leave room for creativity for hours.
FANTASTIC: Pyramids, Ranch, Birthday, Paradise, Camping, Sky ... a fantastic and wonderful world to color.
TEACHER'S FAVORITE
FROM 3 YEARS OLD
Content 6 drawings included, 3 sheets per drawing
Format 28 x 38 cm
Recycled paper composition 115g
Designed and manufactured in France by OMY