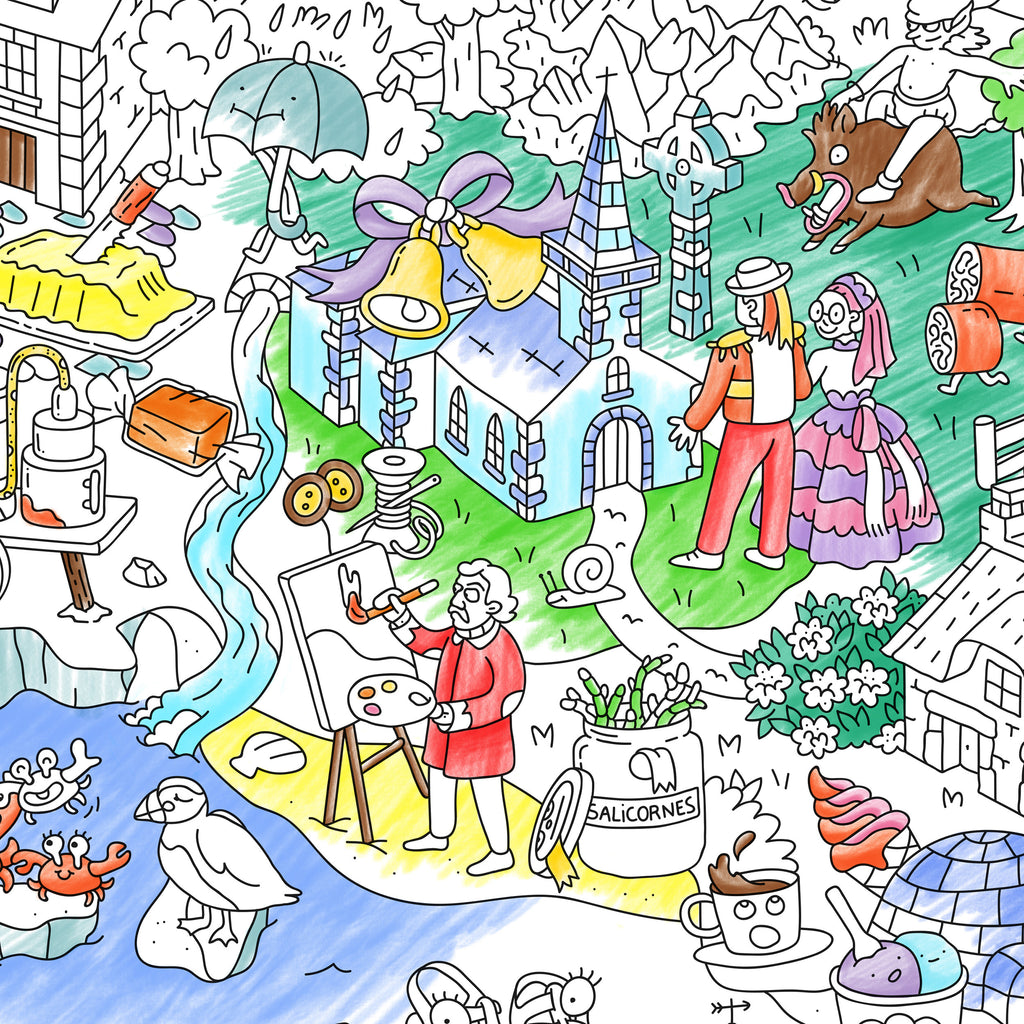 Description
Large Poster from OMY
Folded in a beautiful colorful pocket, this poster takes you directly to Brittany!

Come and take a breath of fresh sea air on the edge of the wild coasts, take a tour of the Château de St Malo, get lost in the forest of Brocéliande, meet Merlin a little further, put some color on the bigoudens and above all
prepare you because the sausage galette at the Rennes stadium, the Breton palets, the Guérande salt caramels,
the Kouign Amann or the bowl of cider will surely whet your appetite!

A line full of humor and a multitude of details, a real graphic journey to share between all generations. An artistic space without limits to color alone or with others, to unfold on the ground, to hang on the wall or to use as a tablecloth.
Content 1 poster
Unfolded format : 70 x 100 cm
Composition premium quality extra-white paper 120 gr
Designed and manufactured in France by OMY
Instructions for use provide 2 to 3 boxes of OMY markers to complete your entire poster