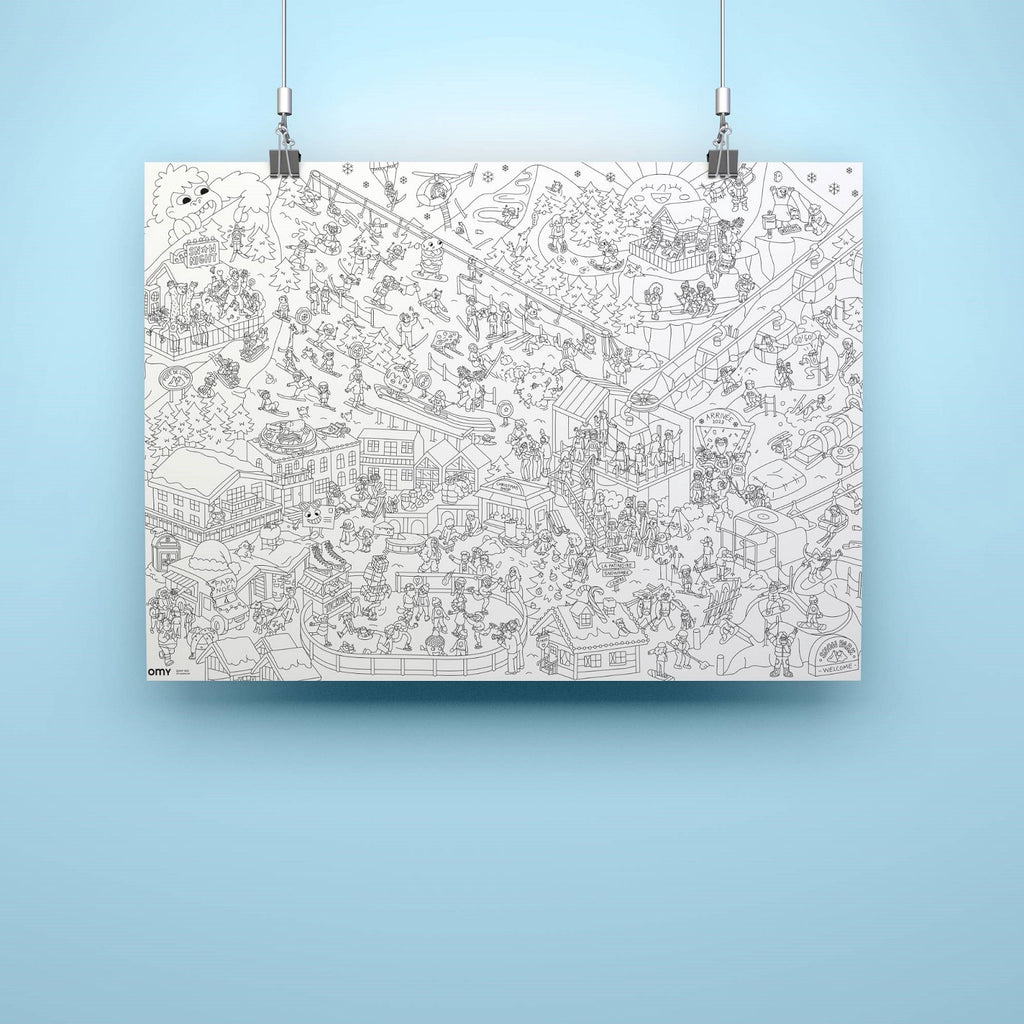 New In
Large Poster I Love Winter
Description
Large Poster from
OMY
Let's go for the winter season in the heart of the most fun of mountains!
A line full of humor and a multitude of details, a real graphic experience to share. 
A limitless artistic space for playing and coloring alone or with others, to unfold on the floor or on a table, to hang on the wall.
Easy to frame format.
FROM 3 YEARS OLD
Features:
Content  1 poster
Unfolded format  : 70 x 100 cm 
100% paper composition
Designed  and manufactured in France by OMY
Instructions:  Provide 2 to 3 boxes of OMY markers to complete your entire poster!